Welcome to Gate City Quilt Guild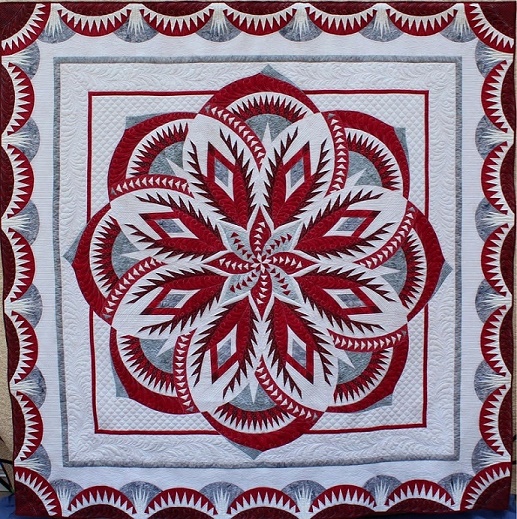 Sewing Machine Raffle Information
Mark your calendars: October 12 & 13, 2018: Gate City Quilt Show featuring our "Knockout Rose" Quilt
* * * * *
We are a friendly and committed group of quiltmakers in the Piedmont North Carolina area. The best way to get to know us is to come to one of our meetings. You'll be warmly welcomed and pleasantly surprised by the quality of our programs and the friendliness of our members. Whether you are a long time quiltmaker or a newcomer to quilting, we'd love to have you join us.
We typically meet the first Thursday of the month. Our meetings begin at 7:00 with a brief business meeting, show and tell, and a monthly program.
Not sure if you are ready to join a guild? We welcome visitors. First visit is free; subsequent meetings are $5 per meeting.
Socializing begins at 6:30 and the Meeting begins at 7:00 p.m.
MEETING PLACE: New Garden Friends Meeting, 801 New Garden Road
*In the event of inclement weather, please check the UNCG site (UNCG.edu). If the University is closed or classes are cancelled, the Guild the meeting or event will also be cancelled.*